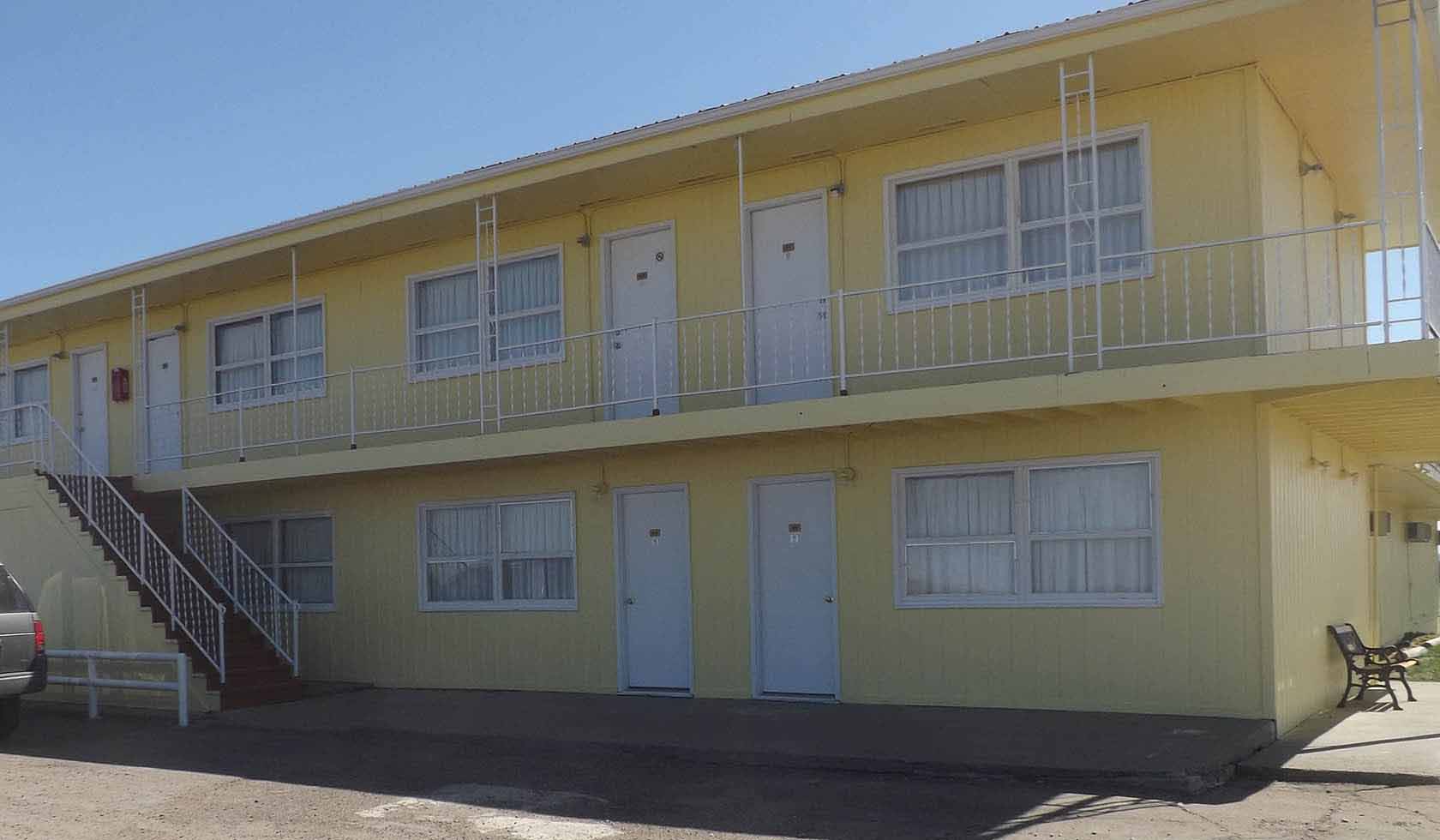 Hotel/Motel
Homestead Inn & Annex
Address

101 US Hwy 2 E
Wolf Point, MT 59201
View on Map
TripAdvisor
Own or manage this business?
Overview
Service & Activities
Overview
Service & Activities
About
The Homestead Inn has a friendly, comfortable and impeccably clean atmosphere, with queen beds, non-smoking rooms, handicapped room, color/cable TV as well as direct dial phones, tub/shower combination, and individual heating and air conditioning units. The Inn offers complimentary coffee and donuts from 6:00am to 10:00am. Coffee is available throughout the day upon request. We also have an iron/ironing board available for guest use. The Homestead Inn has a large parking lot to accommodate trucks and buses. We also offer airport and train depot transportation. We also have added a guest laundry facility, hot tub, exercise room, sauna, and meeting room. The king suite is a new addition of private elegance. Restaurants within walking distance of motel.
Contact
MAILING ADDRESS
101 US Hwy 2 E
Wolf Point, MT 59201
Details
PAYMENT METHODS
American Express, Canadian Currency, Cash, Discover, Master Card, Travelers Checks, Visa
RESERVATIONS
Reservations Accepted, Reservations Recommended, Walk-Ins Welcome
DISCOUNTS
Montana State Per Diem, U.S. Government
SPECIAL DIRECTIONS
The Homestead Inn is located on Highway 2 on the south side of road, across the street from Git-n-Go store, deli and casino, and a half-block from various restaurants and downtown.
SERVICES
Air Conditioning
Business Services
Continental Breakfast Included
Corporate Rate
Fax Service
Fitness Center
Handicapped Accessible
Hot Tub
Internet Access Wireless
Jetted Tub
Laundry
Major Credit Cards
Meeting Room
Microwave
Non-Smoking
Non-Smoking Rooms
Parking
Pets Allowed
Refrigerator
Restaurant Within 2 Blocks
Sauna
Snack Bar
Suites
See what's nearby
Filter:
Show All
Where To Stay
Things To Do
Food And Drink