Sleeping Buffalo Trail
Indian Country Featured Road Trip
Start in Great Falls in Central Montana to visit and learn more about the lives and culture of the Little Shell, Rocky Boy's, Fort Belknap and Fort Peck tribes. If you love being on the open road, this is the perfect route for you. Leave your stress behind to cruise the rolling plains and marvel at the colorful mosaic of beauty between your destinations.
Download the Guidebook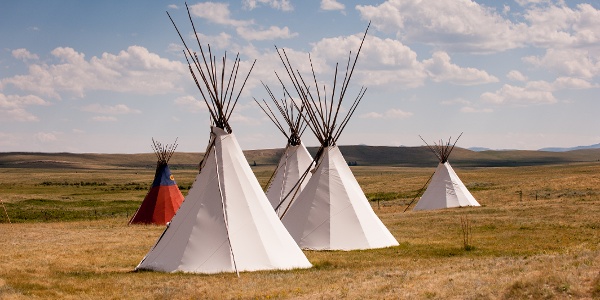 EXCITING SIGHTS
Tell your friends you saw the largest buffalo jump in North America after you visit the First Peoples Buffalo Jump State Park near Ulm. This buffalo jump site is also a ceremony site used by the Little Shell Tribe. Visit the Charles M. Russell Museum to admire tribal life and history in the artwork of Charlie Russell. Drive to Fort Benton to visit the Museum of the Northern Great Plains and discover the remarkable history of the Plains tribes, the original buffalo herds of the Great Plains and the tribal history of the local area. Get out your fishing rod and venture into nature with Blackfeet Outfitters for an adventure on the Missouri River. Along the way, make a quick stop at Prairie Brew Coffee in Box Elder for some amazing homemade pastries and delicious coffee. Just up the highway, take a break to enjoy Rocky Boy's Northern Winz Hotel and Casino and grab a delicious meal at the Starlight Steakhouse and Café before getting back on the trail.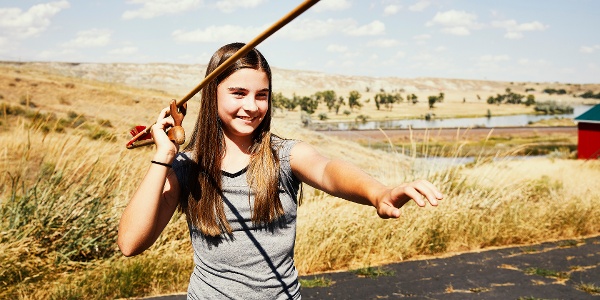 HIT THE HIGHWAY
In Havre, visit the site of the Wahkpa Chu'gn Buffalo Jump and take a one-hour guided tour of the remains of a buffalo corral structure, stone boiling pits used by indigenous hunters over 200 years ago. Get up close to the 2,000-pound Cory Holmes Bison Sculpture made of telegraph wire located in the town square in downtown Havre. Before leaving town, get your grub on at Boxcars Restaurant and Bar for an appetizing burger or sandwich on the patio.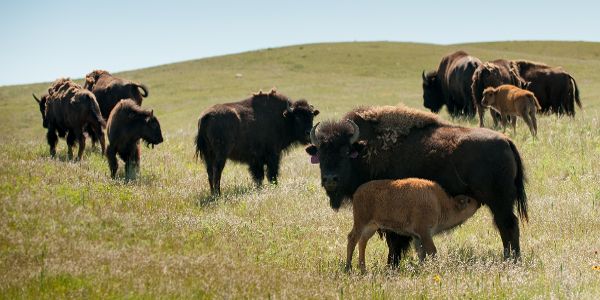 BUFFALO SIGHTINGS
On the Fort Belknap Reservation, put on your walking shoes for a guided tour of the Fort Belknap Buffalo Reserve to view 500 buffalo or see the petroglyphs and teepee rings found near the Snake Butte rock wall. Don't leave Fort Belknap without getting lunch at the Smoke House Grille, grabbing a coffee at the Sacred Grounds Coffee Shop or stopping by the Fort Belknap Casino. Near Saco, experience the spiritual power of the Sleeping Buffalo Rock and Monument and read about the fascinating history behind its location and link to Native American ancestors. Explore the Fort Peck Tribe buffalo herd. While visiting Poplar, check out the lunch special at Frostees Eats & Treats or dine at the Buckhorn Bar & Café on prime rib Friday. Drive down the street to explore and shop the Dakota Trading Post to buy a beaded necklace, earring and bracelet set or maybe a painting, all handcrafted by local artists and crafters.