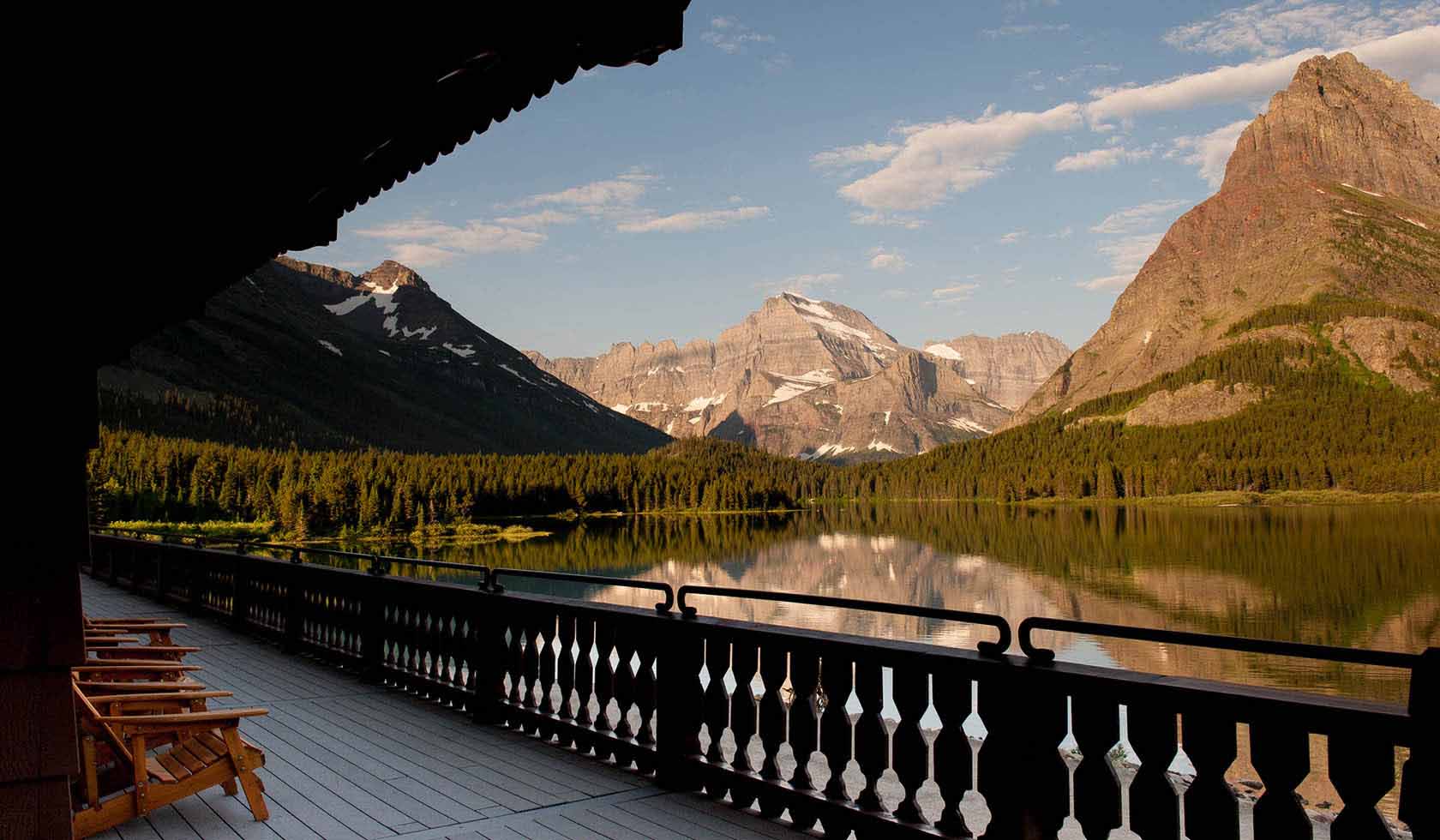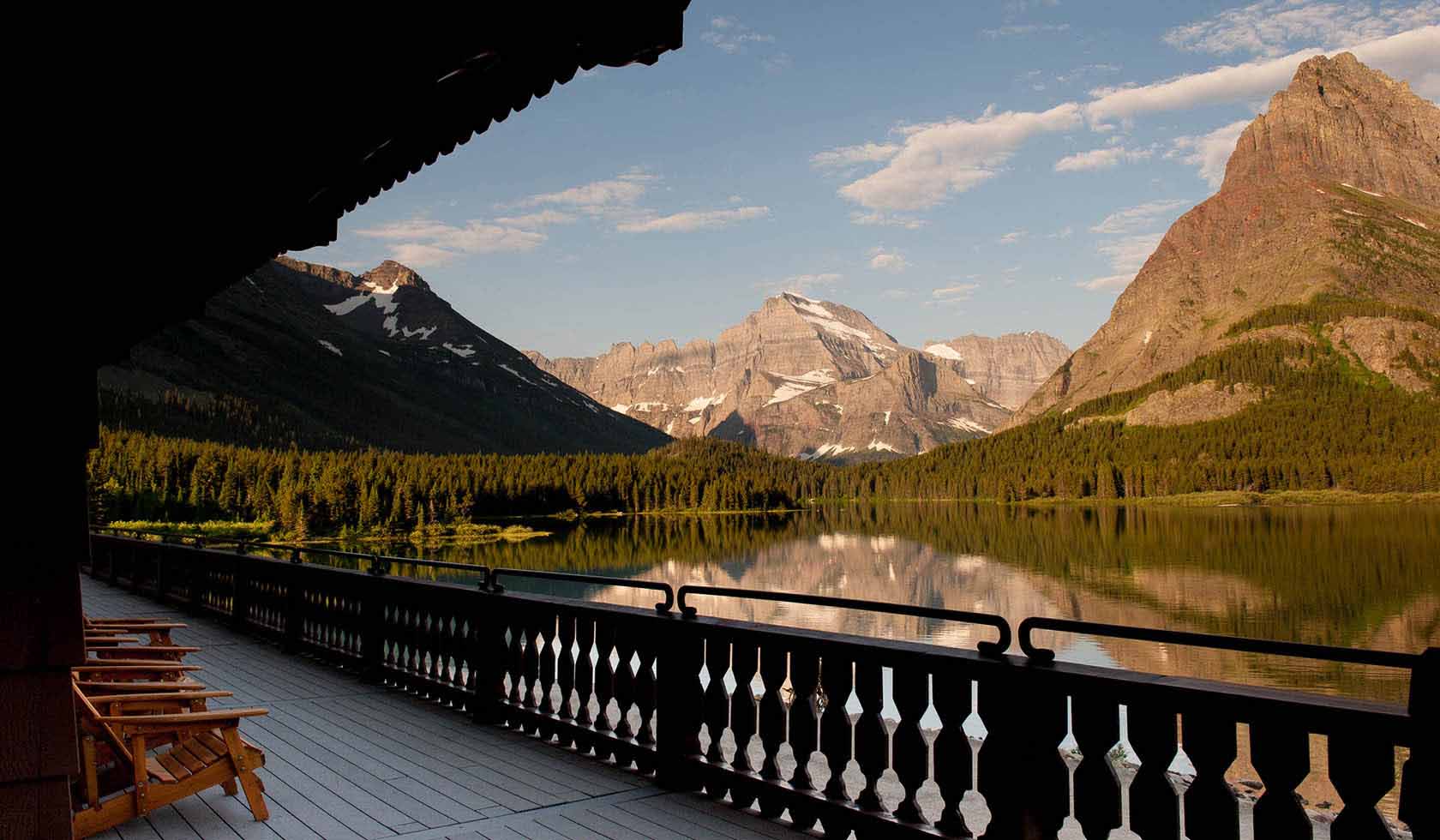 Hotel/Motel
Many Glacier Hotel
Address
36 Many Glacier Hotel Loop
Babb, MT 59411
View on Map
TripAdvisor
Overview
Service & Activities
Overview
Service & Activities
About
Built in 1915 and recently renovated, Many Glacier Hotel is situated on the shores of Swiftcurrent Lake and rests at the base of Mt. Grinnell inside Glacier National Park. The hotel has 214 rooms and offers a restaurant, lounge, gift shop, and snack shop. Red Bus tours, boat cruises, and other activities are available at this Swiss-style lodge.
Contact
MAILING ADDRESS
PO Box 2990
Columbia Falls, MT 59912
Details
SEASON
In 2020: Opens 6/5/2020 and closes 9/15/2020
PAYMENT METHODS
American Express, Cash, Discover, Master Card, Travelers Checks, Visa
RESERVATIONS
Group Reservations Required, Late Cancellation Fee, Reservations Accepted, Reservations Recommended, Walk-Ins Welcome
SPECIAL DIRECTIONS
Many Glacier Hotel is located inside Glacier National Park on its northeastern side. From Babb, proceed approximately 11.9 miles into Glacier National Park. You will see signage and make a left turn into the hotel's extended driveway. Keep to your right for check-in at the front desk. Parking will be up on the bluff above the hotel with a steep walkway leading back to the hotel.
SERVICES
Automated Teller Machine
Baggage Handling
Bar/Lounge
Boat Charter
Boat Rental
Breakfast
Coffee Shop
Concierge
Dinner
Gift Shop
Handicapped Accessible
Horse Rental
Hot Breakfast
Internet Access
Lounge
Lunch
Major Credit Cards
Meeting Room
Motorcoach Parking
Music
Non-Smoking
Non-Smoking Rooms
Parking
Public Restroom
Restaurant
Shuttle Service
Snack Bar
Suites
ACTIVITIES
Beach
Board Game
Boat Tour
Boating
Cruise
Photography
Swimming
Walking
Weddings
See what's nearby
Filter:
Show All
Where To Stay
Things To Do
Food And Drink