Total Distance
405 Miles
Recommended Length
4 Days
Experiences

Skiing & Snowboarding

Winter Activities
Trip Details
Start out in Central Montana with this four-day trip that makes the rounds from Great Falls to Teton Pass back down to Showdown and finally over to Great Divide. Toast to your epic powder adventures with a final night out in the capital city.
The Route: Great Falls > I-15 > U.S. 89 > Teton Canyon Road > U.S. 89 > I-15 > Great Falls > U.S. 87 > U.S. 89 > Showdown Road > U.S. 89 > White Sulphur Springs > U.S. 89 > U.S. 12/U.S. 287 > I-15 > Lincoln Road > Marysville Road > Lincoln Road > I-15 > Helena
Total Distance: approximately 405 miles
Note: This route begins in Great Falls and ends in Helena, but you can reverse the trip and start in Helena.
Great Falls – Helena: Arrive into Great Falls International Airport (GTF)
Helena – Great Falls: Arrive into Helena Regional Airport (HLN)
Day 1
Explore Great Falls
Arrive into Great Falls and get acquainted with the Electric City. Nicknamed for its numerous dams, Great Falls straddles the mighty Missouri River where five waterfalls converge. Check out the Lewis and Clark Interpretive Center for an immersive look at the famed expedition. Then head over to Giant Springs State Park, the site of one of the largest freshwater springs in the county. Winter is an especially beautiful time to visit the park when vapor from the constant, 54-degree spring water freezes on trees, coating them in ice that sparkles in the sunlight. If you're interested in Native American history, First Peoples Buffalo Jump State Park is a must see. For accommodations, book a couple nights at the Historic Hotel Arvon in the heart of downtown Great Falls.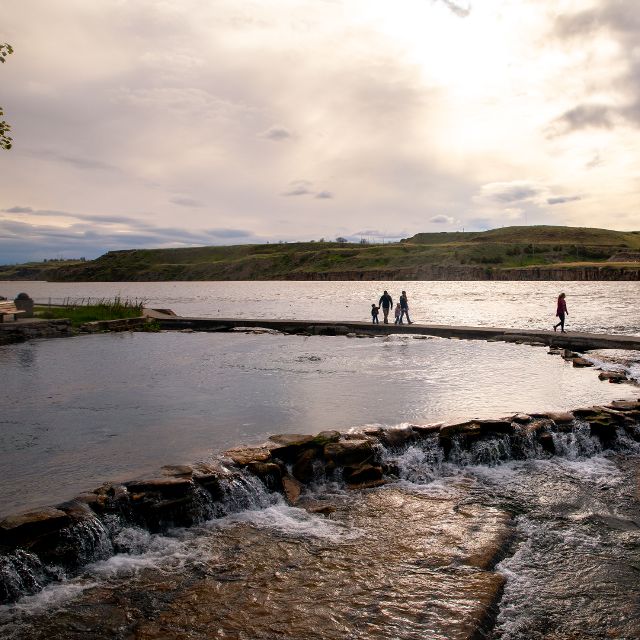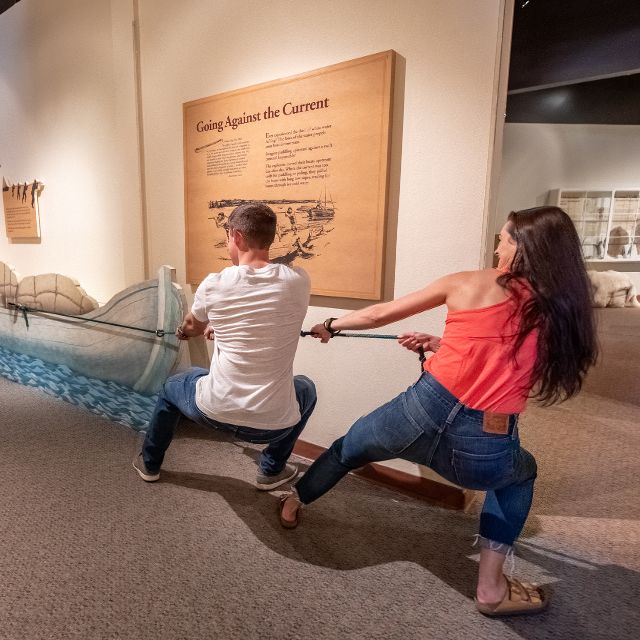 Day 2
Ski Teton Pass
Rise and shine early to make the nearly two-hour drive to Teton Pass Ski Area. Located on the edge of Montana's magnificent Rocky Mountain Front, Teton Pass has some of the most stunning views, diverse terrain, and untracked snow of any ski area around. Not to mention, zero lift lines. With 400 acres and 46 downhill runs, access to backcountry skiing and snowmobile trails is plentiful. Once the day is done, head back to Great Falls. Sip 'n Dip Lounge is a fun option for dinner. Mermaids, piano bar, tiki lounge – need we say more?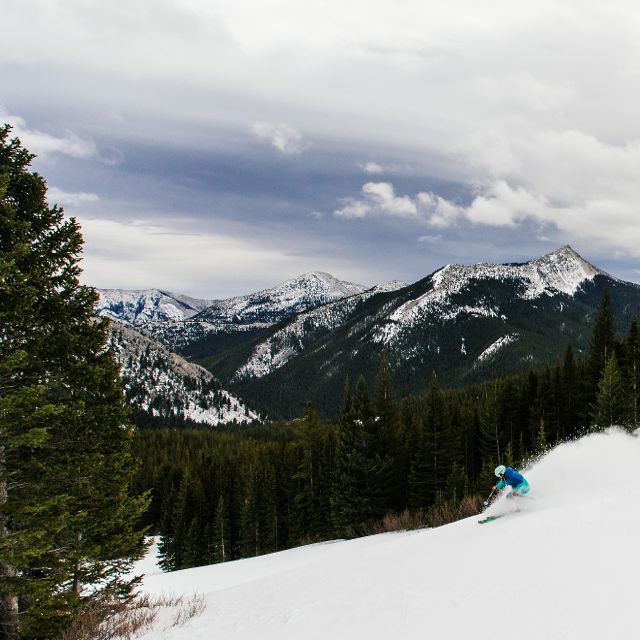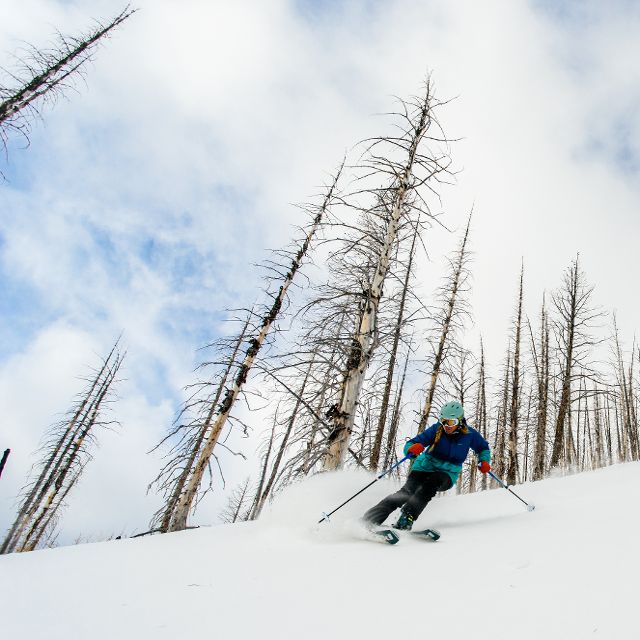 Day 3
Ski Showdown
After breakfast, head out for Showdown Montana in the heart of the Little Belt Mountains. With the distinction of being Montana's oldest ski area, Showdown has boasted only natural snow for 81 years and counting. Great for all skill levels, the mountain offers four lifts, 640 skiable acres and an 8,200-foot summit. After you've crushed your powder quota for the day, make your way to White Sulphur Springs on U.S. 89 and check in to The Spa Hot Springs Motel. With its three natural mineral hot spring pools and fascinating history, it's the perfect spot to unwind for the night.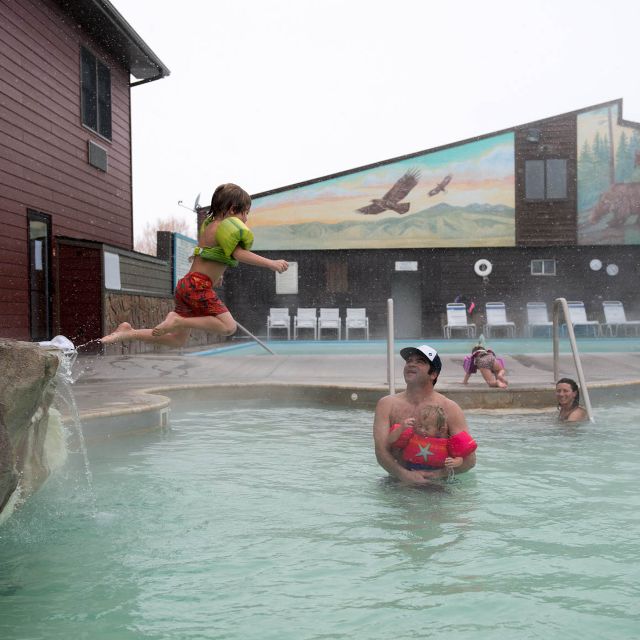 Day 4
Ski Great Divide
Take in the beauty of another Montana winter morning with your drive from White Sulphur Springs to Great Divide. As its name suggests, Great Divide straddles the Continental Divide resulting in the honorary title of "Sunniest Ski Area in Montana." With three mountain peaks and three distinct valleys, Great Divide's 1,600 acres of graceful, long groomers, wide open bowls and beautifully spaced forest glades are the pride of all those who work and play here. In the evening, toast to your exploits with some of Helena's finest dining at Silver Star Steak Company. With an extensive wine list and only Certified Angus Beef, the experience is nothing short of prime. Take a room at the adjacent Best Western Premier Helena Great Northern Hotel and you won't have to go far to snuggle in for the night.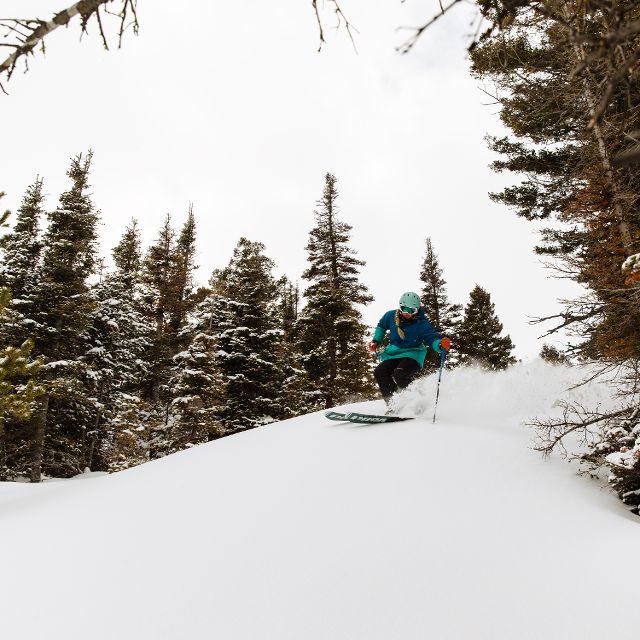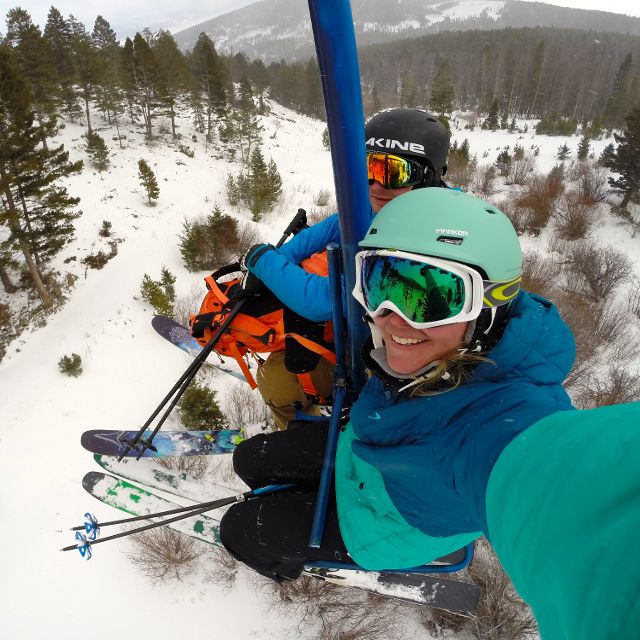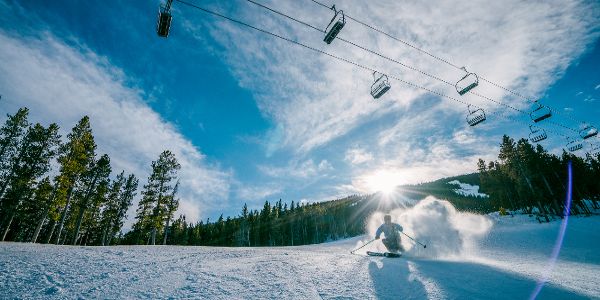 Find Ski Areas & Resorts
Whether seeking knee deep powder or a nice long groomer, Montana has a long list of skiing and snowboarding options - without the long lift lines. Stay at one of our resorts or choose a basecamp and explore several ski areas on your trip.
Explore