Fishing
Fishing in Montana is a dream come true. Wade into crystal clear lakes or pebble-filled trout streams. Cast your line in the Paradise Valley or on Flathead Lake, only two of many prized locations for anglers in Big Sky Country. While waiting for your big catch, take a moment to see the mountains cascade around you or catch a glimpse of Montana wildlife. It truly is a scene out of "A River Runs Through It."

As you explore, help protect Montana's waters from aquatic invasive species by following three simple steps: clean, drain, dry. Learn more here.
Featured Video
Watch Tom Jenni reel in a #MontanaMoment on the Blackfoot River.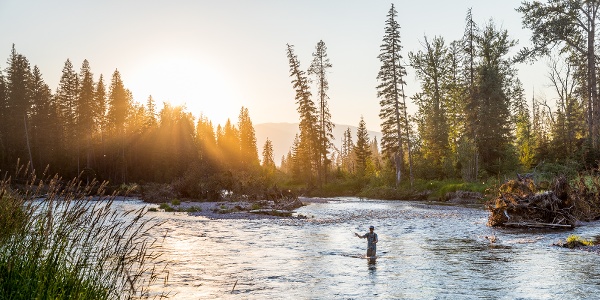 Ultimate Montana Fishing
Kid Friendly
Each of Montana's tourism regions offers unique fishing opportunities. These six spots are considered gems by locals and visitors alike.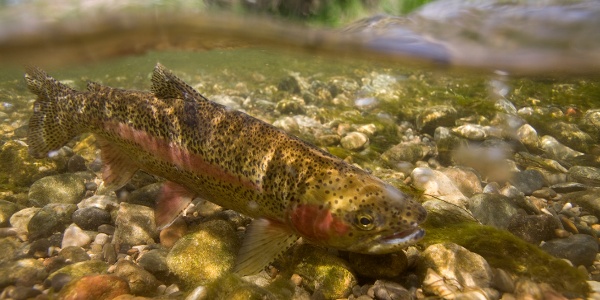 How to Plan a Perfect Montana Fly Fishing Experience
From ManTripping.com
"There are a lot of places in the United States where you can go fly fishing... I'm convinced that Montana is one of the best."
Learn More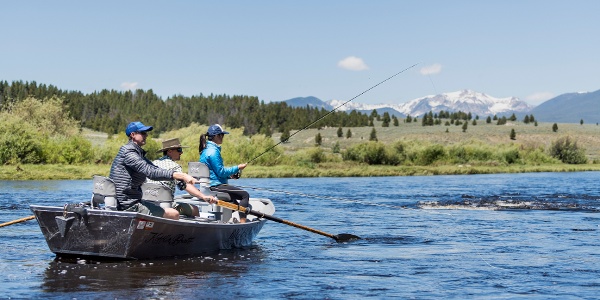 The 17 Best Places to Fly-Fish in Montana
From Men's Journal
"Montana, The Big Sky state, is brimming with clear, cold water, the perfect habitat for trout. Which makes it the perfect habitat for fly-fishing."
Learn More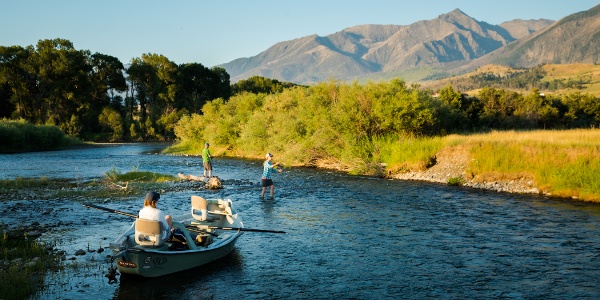 Montana Outfitters and Guides Association
MOGA is proud to include more than 200 of Montana's professional licensed outfitters and guides with operations that span the state's regions. With years of experience guiding hunters, fishermen, horseback riders, skiers and snowmobilers, our outfitters will show you the best of Montana in a vacation that's personalized to your needs.
Learn More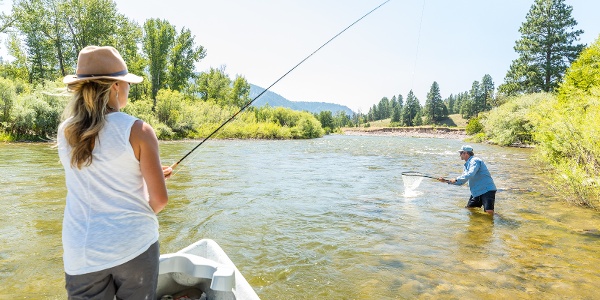 Stop Aquatic Invasive Species
To protect Montana waters from aquatic invasive species, follow three simple steps: clean, drain, dry.
Learn More