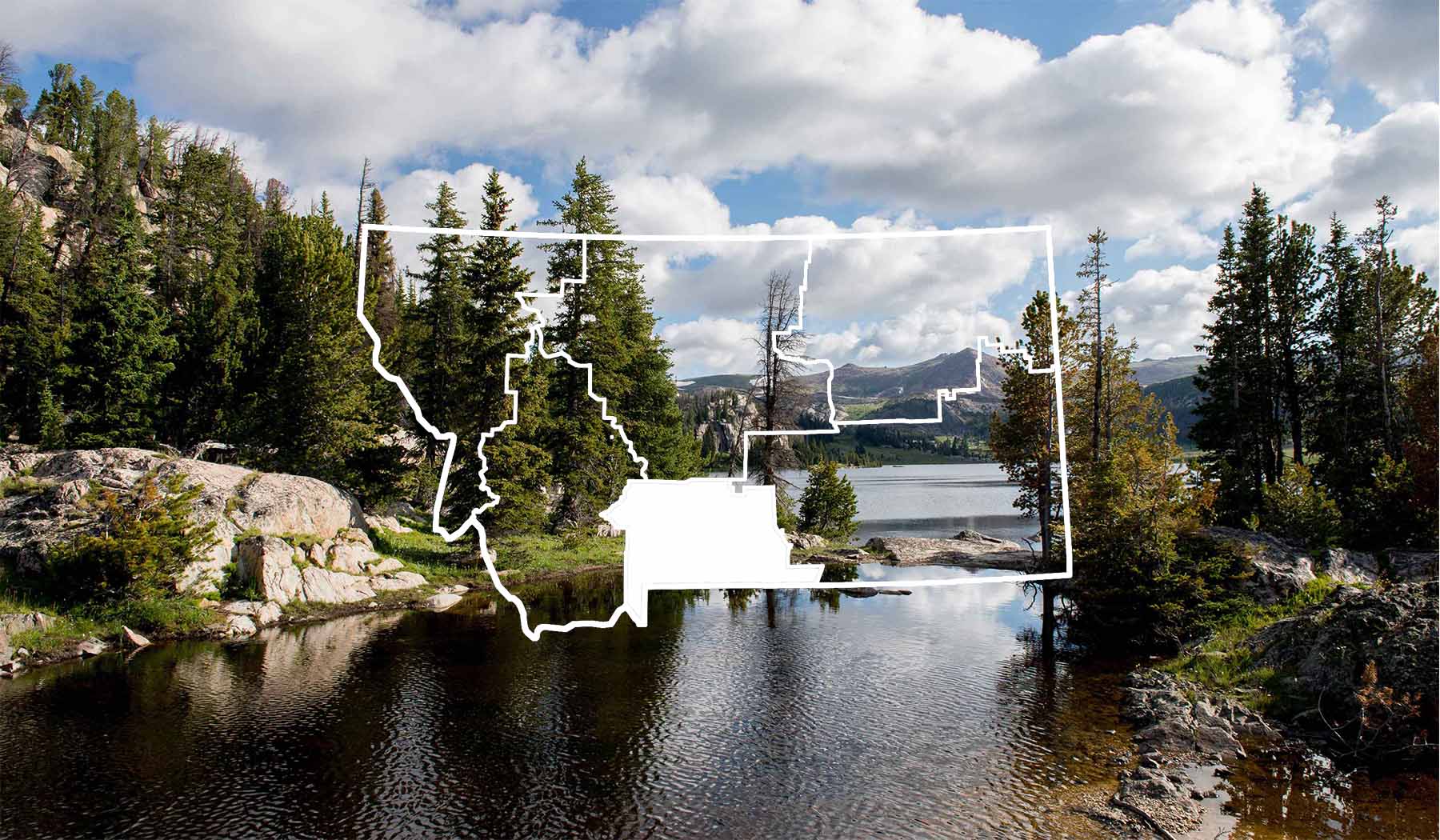 National Forest Cabin
Cabin Creek Cabin
Overview
Service & Activities
Overview
Service & Activities
About
Cabin Creek Cabin was built in the 1930's by the Civil Conservation Corp. The cabin is located in a high elevation, alpine forest with rustic accommodations, including a wood stove and vault toilet. The maximum party size for the cabin is 4 people. The cabin is one room with a set of bunks and 3 fold-out cots, wood (heat) stove, dishes, pots and pans, ax, shovel, broom, mop, table and chairs. There is no electricity or water. Visitors should bring their own equipment including a camp stove, lanterns (please no candles), toilet paper, bedding/padding, and pillow. NO FIREWOOD PROVIDED. During the winter months, renters should haul firewood as there is very limited firewood available to gather. Summer access is approximately 6 miles by hiking, horseback or OHV. Winter access it about 12 miles over snow.
Contact
MAILING ADDRESS
PO Box 520
West Yellowstone, MT 59758
SPECIAL DIRECTIONS
Summer Access: Travel 10 miles north of West Yellowstone on Highway 191, turn left on the Tepee Creek Road No. 986, and travel 6.5 miles to the trailhead; then hike, horseback or OHV approximately 6 miles to the cabin. Winter Access: From Highway 191, approximately 12 miles by snowmobile or skies along the Big Sky Snowmobile Trail. There is no parking at the junction of Highway 191 and the Tepee Creek Road parking for the Big Sky Snowmobile trail is at Fir Ridge, approximately 9 miles north of West Yellowstone on Highway 191, on right side of Highway.
ACTIVITIES
Big Game
Bird Hunting
Bird Watching
Hiking
Horseback Riding
Hunting
Nature
Snowmobiling
Walking
Wildlife Viewing
See what's nearby
Filter:
Show All
Where To Stay
Things To Do
Food And Drink