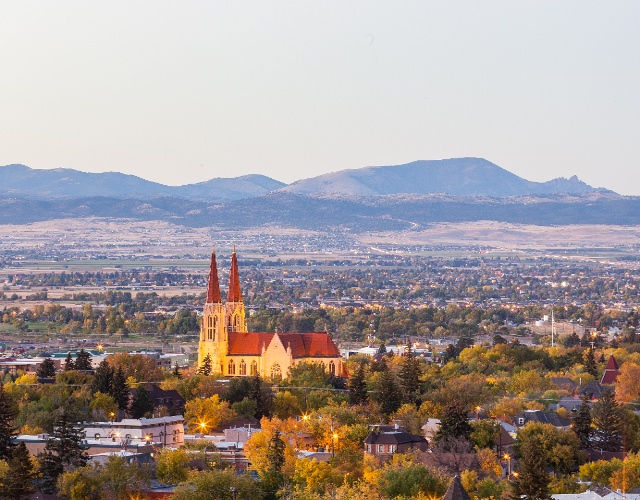 STARTING POINT: HELENA
We've even mapped it all out, so you can put the phone away and be distracted by the epic views and hidden gems!
DAY 1
HELENA
Montana's Museum, part of the Historical Society in Helena, preserves the state's cultural DNA, including iconic Charles M. Russell paintings. See more across the street at the sandstone-and-granite Montana State Capitol, where the Montana statue (aka Liberty) tops the copper dome. Appreciate nature's art - roses, wildflowers, veggies, herbs and more- at Tizer Botanic Garden and Arboretum just outside Helena.
DAY 2
BUTTE
Ride hand-carved horses on Butte's Spirit of Columbia Gardens Carousel, a re-creation of the historica local merry-go-round from the 1970's. Bank on blue-chip lodging at the Miner's Boutique Hotel in Butte, built in 1913 as the Miner's Savings and Trust Company. Young rock hounds dig Crystal Park, north of Polaris. Quartz crystals hide in the decomposed granite and you can take home the treasures.
After exploring Butte, travel an hour to Philipsburg and stay overnight at the Kaiser House Lodging. It's the newest old hotel around-four rooms with modern amenities (private baths, Wi-Fi, A/C, satellite TV) on the second floor a faithfully restored 1881 building. The brickwork, French doors, windows and arched double doors topped with fan transoms (fan-shaped top windows) are all original. A lounge doubles as a comfy breakfst room and evening spot.
DAY 3
VIRGINIA CITY AND NEVADA CITY
Less then 2 miles apart, these very lively ghost towns offer tastes of the genuine Old West. In Virginia City, enjoy a life show at the historic Opera House and tour town on a 1941 fire engine. Ride the Alder Gulch Shortline railroad to Nevada City, where interpreters in period costumers re-create life in the late 1800s (specific dates only).
DAY 4
DEER LODGE
You'll love doing time at Prison Pizza, located next to the historic Old Montana Prison & Auto Museum. The pizzas go by names like the Hoosegow, Death Sentence and the Riot - a supreme pie with pepperoni, sausage, mushrooms, olives, green peppers and onion. For lunch, or anytime, try the Shawshank Platter - six kinda-spicy jumpo buffalo wings.
MORE TO EXPLORE
There is so much more to explore throughout your trip! Take a look at these few spots!