PHILLIPSBURG DAY TRIP
EXPERIENCE PHILIPSBURG
The draw of Philipsburg, MT, an old West-mining town that is still very much alive starts with the painted mainstreet and sweet spots to stop like Sweet Palace, a candy store where you will find hundreds of varieties. But the best stuff is what's made in house, like the 50 kinds of fudge, 72 flavors of taffy and 20 varieties of caramel. Next door you will find Sapphire Gallery, where you can grab a bag of gravel guaranteed to have a sapphire inside for 25 bucks. When it comes to a spot to stay, check out the Broadway Hotel, a spot that was once a general store back in the mining hey day. Today, current owners have renovated the building into a charming hotel with 9 rooms that are all decorated to a different theme ranging from Route 66 to mining and even ranching to play homage to a current industry in the town.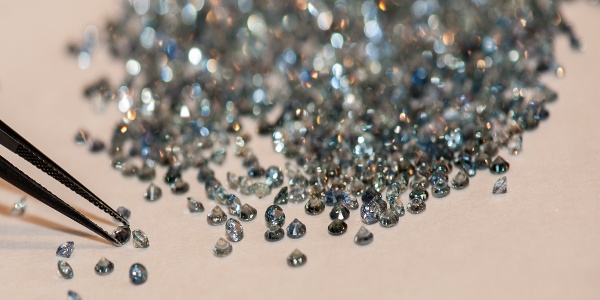 SAPPHIRE GALLERY
Start the day with a visit to the Sapphire Gallery where you can sift through your own bag of gravel guaranteed to contain a sapphire inside. Consult with the experts- you may even be able to design your own custom piece of jewelry with your findings.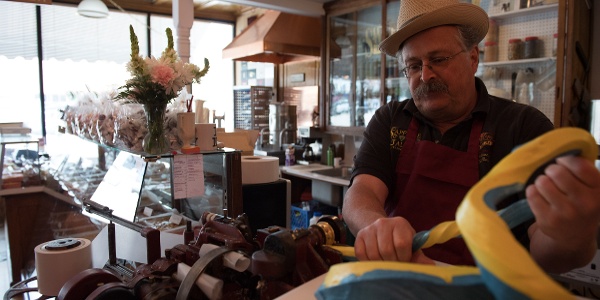 SWEET PALACE
No visit to Philipsburg is complete without a stop at the Sweet Palace, an old fashioned candy store for both the young and the young at heart. With 3,000 square feet of candy, the Sweet Palace has been dubbed Montana's candy store. Watch homemade candy being made or pick out your favorite retro candies for a blast from the past.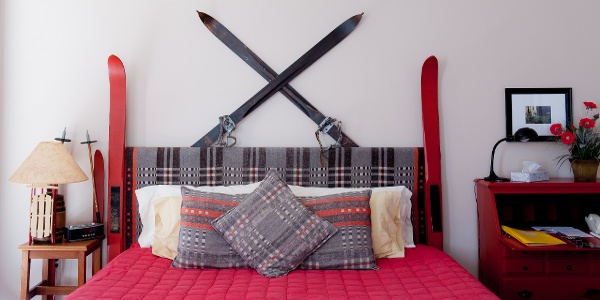 THE BROADWAY HOTEL
Whether you're just in town for the day or need accomodations for the night, The Broadway Hotel, built in 1890, is worth a visit. Listed on the National Register of Historic Places, each room has a different name.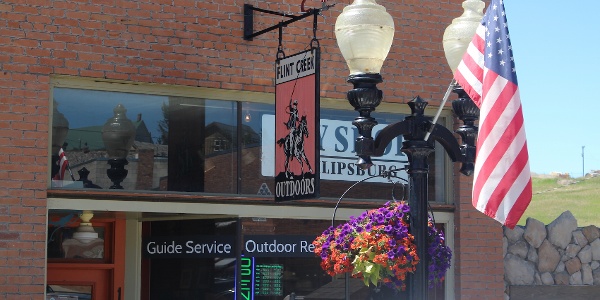 COFFEE BREAK
Jackalope Joe's, located inside Flint Creek Outdoors, is the perfect spot for a coffee break. If you have time for a fishing excursion, you can pick up gear while enjoying an excellent cup of joe.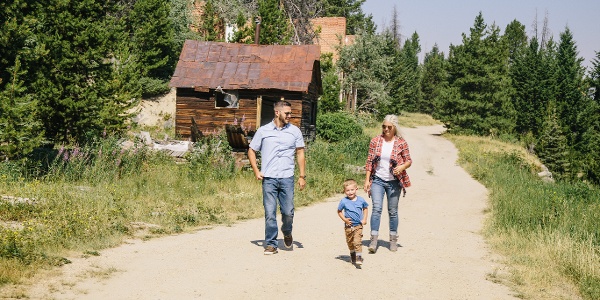 OUTDOOR ADVENTURE
Once you've explored the downtown area, other outdoor adventures abound. Hit any number of hiking trails in the area or explore Granite Ghost Town State Park, located about four miles outside of Philipsburg.
An Old but Lively Mining Town
Located just an hour southeast of Missoula, a visit to this small town gem halfway between Glacier and Yellowstone National Parks is a fun excursion for the whole family. Spend a day strolling down Phillipsburg's charming main street and soak in quaint simplicity of this special town. While it's known for its sapphires, locals and visitors alike will testify there's a richness to Philipsburg that extends far beyond these gemstones.