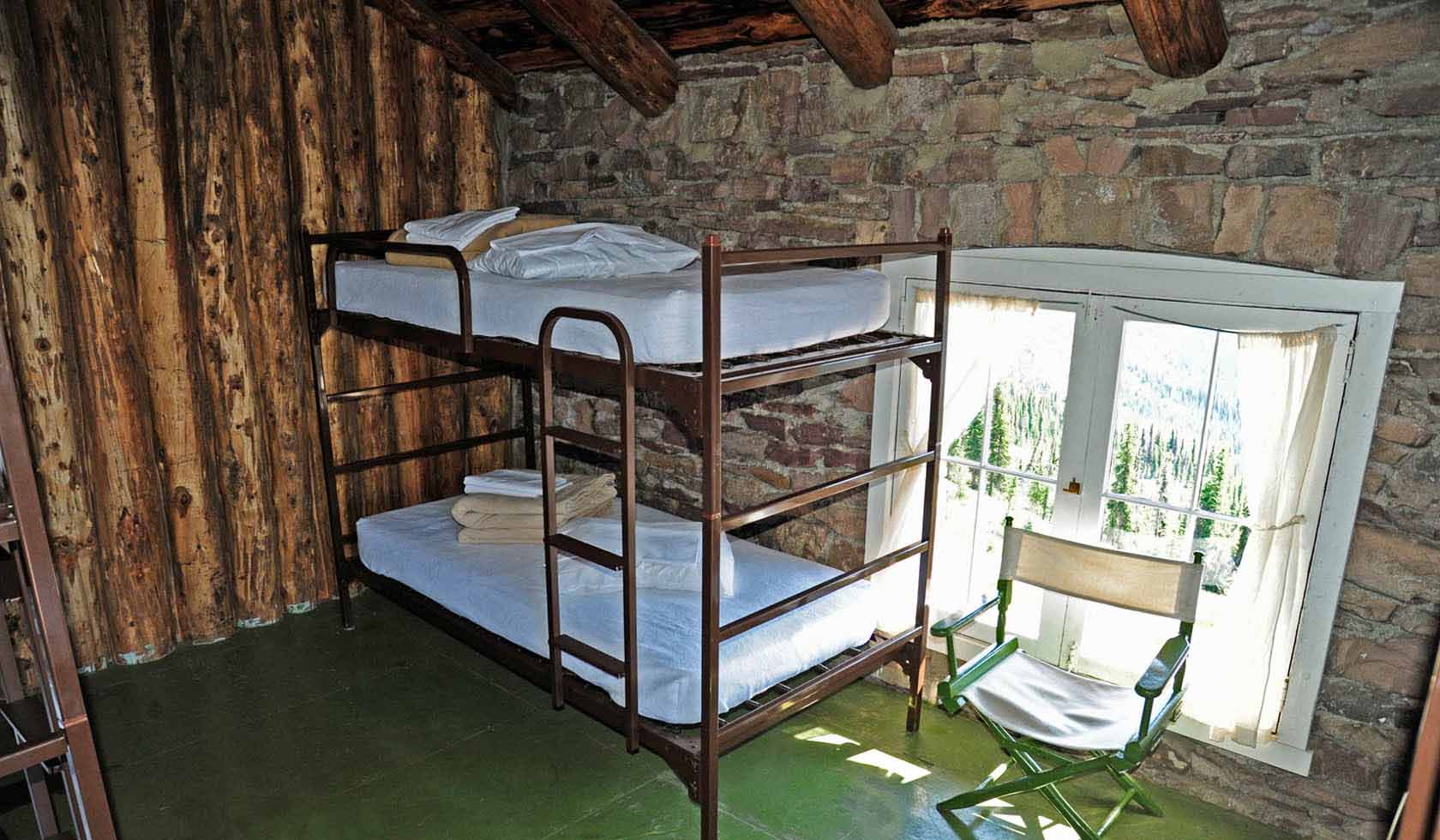 Chalet
Granite Park Chalet
Overview
Service & Activities
Overview
Service & Activities
About
Operated as a hiker's shelter with room, beds and a full kitchen provided. Guests generally bring their own food, flashlights and sleeping bags. There's a dining room with a stunning view of Heavens Peak and a complete kitchen for guest meal preparations. And for those who don't want to pack in extra weight, there's an optional linen/bedding service and packaged meals for sale. Please visit out website for our history and detailed visit information!
Contact
MAILING ADDRESS
PO Box 189
West Glacier, MT 59936
Details
SEASON
July 1 - Mid-September
HOURS
Summer Office Hours: 9:00am - 6:00pm
PAYMENT METHODS
American Express, Cash, Master Card, Personal Check (In State), Personal Check (Out Of State), Travelers Checks, Visa
RESERVATIONS
Late Cancellation Fee, Reservations Required
SPECIAL DIRECTIONS
Granite Park Chalet is located in the heart of Glacier National Park's spectacular alpine settings. Reached only by trail, an eight mile hike from Logan Pass.
SERVICES
Guide
Kitchen
Non-Smoking
Public Restroom
Store
ACTIVITIES
Bird Watching
Hiking
Nature
Photography
Wildlife Viewing
See what's nearby
Filter:
Show All
Where To Stay
Things To Do
Food And Drink