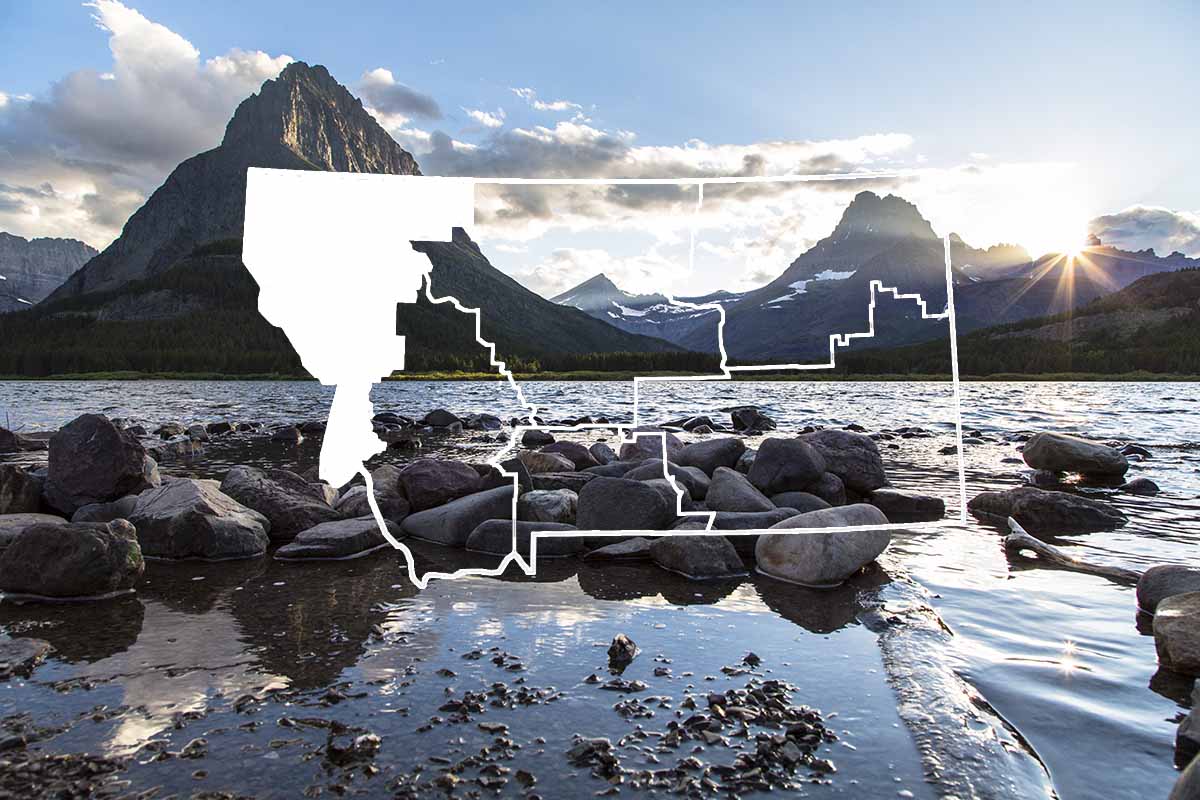 National Forest Cabin
Bend Guard Station
Overview
Service & Activities
Overview
Service & Activities
About
The Bend Work Center was once a Ranger Station for the old Cabinet National Forest. The original log ranger cabin which was constructed in 1911 is still on the site, (which is eligible for listing on the National Register of Historic Places). While there are several structures at Bend, the only one available for recreation rental use is the combined bunkhouse/cookhouse building. This building was built in 1923 to house Forest Service work crews and rangers and in 1984 was remodeled and modernized for Forest Service crew use. This building has four bedrooms in the basement, each with bunk beds and mattresses for four. There are two bathrooms with flush toilets and a shower on the first floor along with a large kitchen and a living/dining area. The kitchen has two electric ranges, a microwave, a refrigerator and two sinks. Winter travel is unpredictable due to snow and occasional freezing rain. Roads in the area are only intermittently plowed and road conditions are uncertain. Visitors may call the Plains Ranger Station at (406)826-3821 during business hours to inquire about local road conditions during the winter season. Conditions may make portions of the access road impassible or hazardous for certain types of vehicles. Roads accessing the Bend site are not regularly plowed and a 1/4 mile walk from the gate into the facility is often required. Some times lack of snow plowing may require up to a 1 1/2 mile hike/ski/snowmobile ride to reach the gate at the site entrance. The Bend area offers opportunities for a variety of outdoor recreation experiences including hiking, fishing, mountain biking, cross country skiing and berry picking, in season.
Contact
MAILING ADDRESS
PO Box 429
Plains, MT 59859
Details
SEASON
All year, road conditions permitting.
SPECIAL DIRECTIONS
Bend Ranger Station is located 32 miles north of Thompson Falls, Montana. It is approximately 2 miles off the Thompson River Road, Route 556, between State Highway 200 and Highway 2. Winter access is sometimes limited due to road conditions.
SERVICES
Picnic Shelter
Trail
ACTIVITIES
Bird Watching
Camping
Cross-Country Skiing
Fishing
Fly Fishing
Group Camping
Heritage
Hiking
Mountain Biking
Snowmobiling
Snowshoeing
Stream Fishing
See what's nearby
Filter:
Show All
Where To Stay
Things To Do
Food And Drink