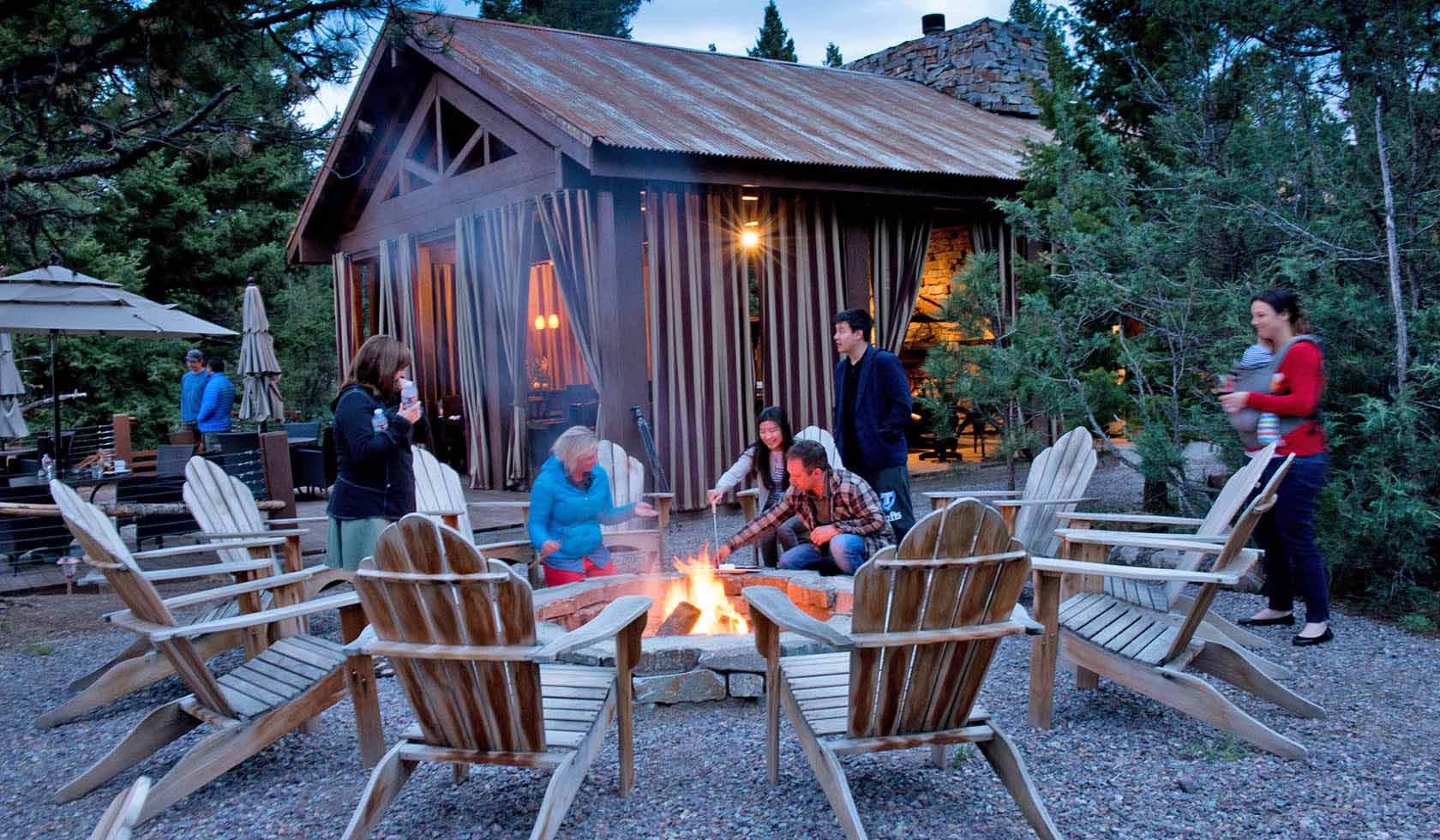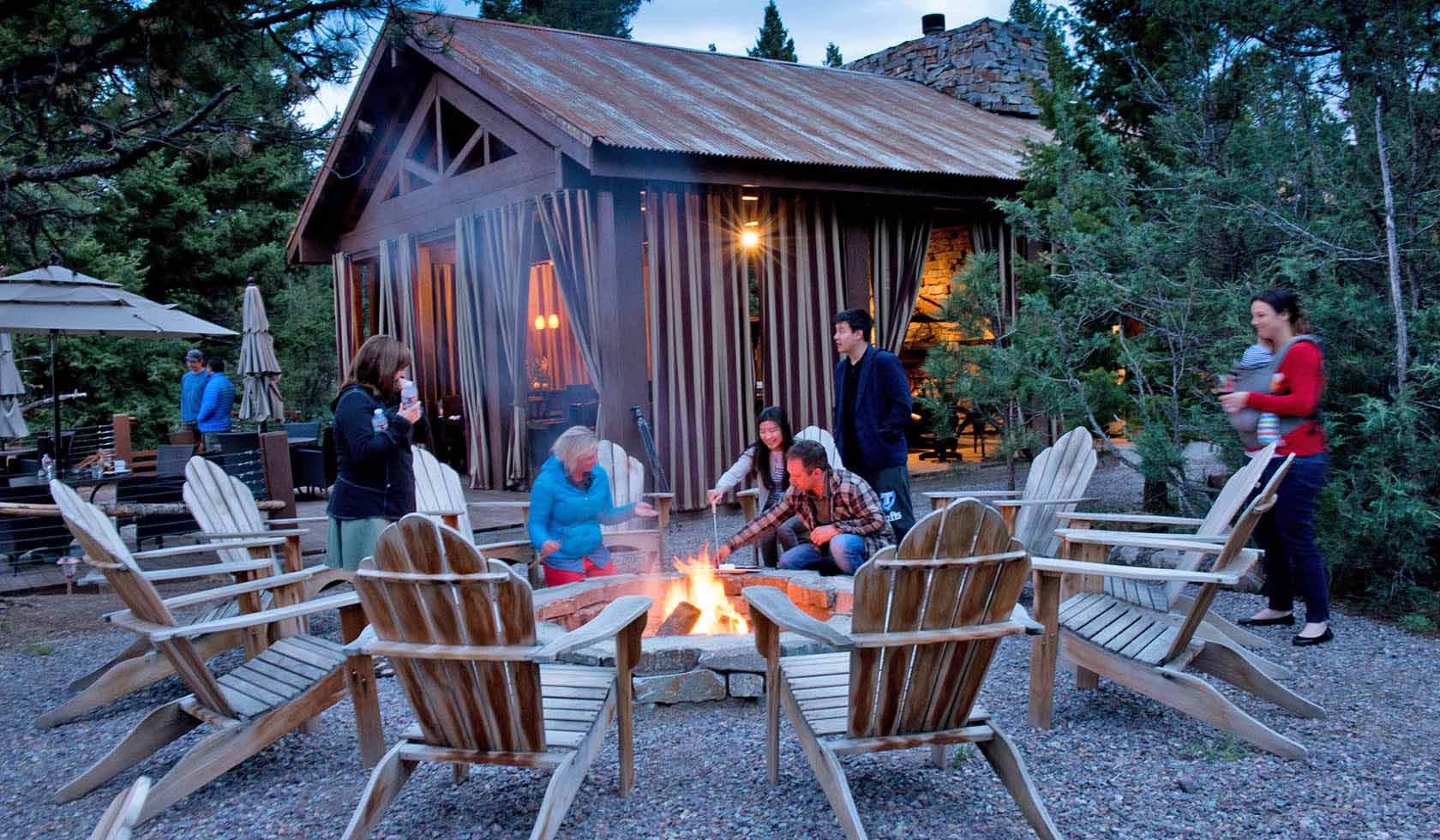 Resort
The Resort at Paws Up
Address

40060 Paws Up Rd
Greenough, MT 59823
View on Map
TripAdvisor
Book Your Stay
Own or manage this business?
Overview
Service & Activities
Overview
Service & Activities
About
At the crossroads of incomparable luxury and unspoiled wilderness lies The Resort at Paws Up. Distinguishing itself from the rest of the Montana resorts and standing apart from all other Rocky Mountain resorts, the Resort at Paws Up offers an enchanting escape into the tranquility and magnificence of Montana's pastoral countryside. This luxurious ranch resort in Montana is discretely nestled among some of the most breathtaking country in the world. Here, you'll live day to day, adventure to adventure. Spend an hour, a day or a week on horseback-all in a wilderness sanctuary you'll never forget. Cast a fly in sparkling waters to eager cutthroats, explore the land Lewis and Clark swooned over, or indulge in sumptuous in-room spa treatments. You'll sleep on the finest sheets in The Last Best Bed(R) amidst a landscape of impeccable rustic elegance. It is home to first-class adventure on a grand scale; an experience that other Montana resorts cannot match. Our exclusive resort offers a variety of accommodation options for groups. From 30 Wilderness Estate Suites, each with their own private bath, to 28 luxuriously appointed vacation homes and cabins, and 36 luxury tented accommodations, the options are endless, all nestled a world away from the everyday. Accommodations come complete with panoramic vistas, uber-privacy and an extensive list of features including great rooms, fireplaces, kitchens, exterior decks with hot-tubs, and luxuriously appointed bedrooms featuring bathrooms outfitted with spacious slate showers, jetted spa tubs, sumptuous spa products and seriously plush towels. If you dream of having your wedding or elopement in the breathtaking countryside of Montana, then come to Paws Up to celebrate the Montana wedding of your dreams. Paws Up is not only an ideal setting for weddings, but we also provide assistance with wedding planning with the help our team of professional wedding planners. Paws Up is an ideal destination for corporate retreats and meetings. In addition to providing the space and facilities for winning corporate retreats, we also provide the appropriate environment to regenerate, revitalize and reward. Our meeting facilities offer flexibility inside and out, making corporate retreats productive and entertaining. Whether your reunion is 8 or 80, our Event Planners take the hassle out of reunions by providing everything you need for a relaxing and memorable gathering. Custom wilderness excursions and activities reinvigorate relationships, build camaraderie and create memories to last a lifetime. The winter holidays are truly magical at Paws Up. The Resort is covered with a blanket of Montana's finest powder, the hot chocolate is steaming and the trees are ablaze in twinkling lights. Gather up the family for an old-fashioned sleigh ride, ice skate on a frozen lake, make a snow angel, and even try your hand at ice fishing. A heart and hearth-warming holiday experience. Whether it is your first or your fiftieth, The Resort at Paws Up is the last best romantic sanctuary for your anniversary celebration. Together you'll experience the thrill of a wilderness adventure, or the tranquility of a sumptuous spa treatment during the day. At night, you'll eat world-class cuisine, and sip on the finest wine. Our luxury accommodations tailor to the most romantic of needs. You'll sleep on the finest sheets amidst a landscape of impeccable rustic elegance. The memories made here will ensure that your anniversary will never again be forgotten. The Resort at Paws Up is indeed the finest among all the luxury resorts in the Rocky Mountains - truly The Last Best Place.
Contact
MAILING ADDRESS
40060 Paws Up Rd
Greenough, MT 59823
Details
PAYMENT METHODS
American Express, Cash, Discover, Master Card, Personal Check (In State), Personal Check (Out Of State), Travelers Checks, Visa
RESERVATIONS
Group Reservations Required, Late Cancellation Fee, Reservations Accepted, Reservations Required
DISCOUNTS
Military, Off Season
SPECIAL DIRECTIONS
The Resort at Paws Up is located 35 miles northeast of Missoula, Montana, off of Highway 200 between mile marker 24 and 25 on Sunset Hill Road.
SERVICES
Air Conditioning
Automated Teller Machine
Bar/Lounge
Bicycle Rental
Boat Launch
Breakfast
Business Services
Catering Service
Child Care
Childrens Activities
Coffee Shop
Concierge
Continental Breakfast Included
Convention Center
Dinner
Dude Ranch/Farm
Dvd
Equipment Rental
Fax Service
Fine Dining
Fitness Center
Gift Shop
Handicapped Accessible
Horse Rental
Hot Breakfast
Hot Tub
In-Room Coffee
In-Room Movies
Information
Internet Access
Internet Access Wireless
Jetted Tub
Kitchen
Laundry
Lunch
Massage
Meals Included
Meeting Room
Microwave
Non-Smoking
Non-Smoking Rooms
Outdoor Pool
Parking
Pets Allowed
Playground
Public Restroom
Recreation Room
Refrigerator
Restaurant
Room Service
Sauna
Shuttle Service
Spa
Store
Suites
Working Farm Or Ranch
ACTIVITIES
Archery
Barbecue
Bird Hunting
Bird Watching
Boating
Business Retreats
Canoeing
Cattle Drive
Childrens Activities
Cross-Country Skiing
Family Reunions
Fishing
Hiking
Horseback Riding
Horseshoes
Hunting
Lake Fishing
Nature
Photography
Skiing
Sleigh Ride
Snowmobiling
Snowshoeing
Swimming
Trail Rides
Water Recreation
Weddings
Wildlife Viewing
Winter Sport
Working Farm Or Ranch
See what's nearby
Filter:
Show All
Where To Stay
Things To Do
Food And Drink