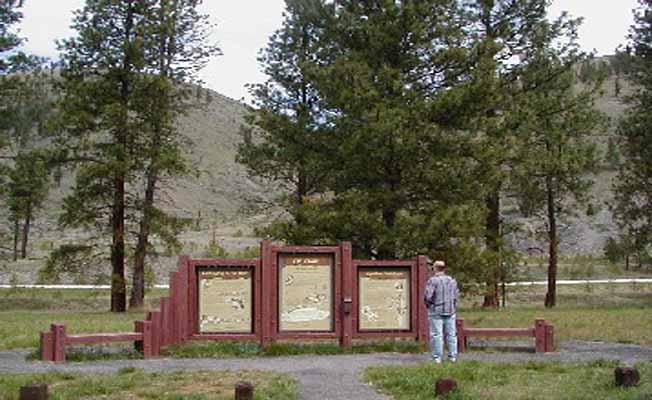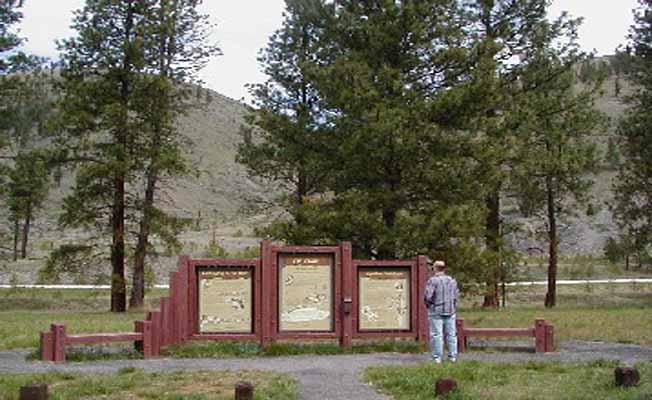 State Historic Site
Fort Fizzle
Overview
Service & Activities
Overview
Service & Activities
About
Fort Fizzle Historic Site Picnic Area parallels the historic Lolo trail once used by the Nez Perce, Salish and Kootenai tribes and Lewis and Clark. Lewis and Clark's westbound expedition followed Lolo Creek on September 11-20, 1805, and again on June 24-30, 1806, when they revisited the area on their way home. Facilities included interpretive signs and accessible trail to fishing access. Restrooms and picnic facilities are also wheelchair accessible. Bring your own water. No fees required for this picnic area, however reservations for groups of 20 or more required call 406-329-3814. Fort Fizzle is a wooden barricade on the Lolo Trail erected by Missoula volunteers led by Captain Rawn to stop the advance of Chief Joseph during the Nez Perce war. Captain Rawn had clear orders. He said the Nez Perce could not pass; however, the barricade failed when the Nez Perce, with their horses and possessions, climbed a steep ravine behind the ridge to the north and bypassed the soldiers. This maneuver earned White Bird the nickname of the "Indian Hannibal" and the previously unnamed barricade became a ridiculed "Fort Fizzle."
Contact
MAILING ADDRESS
24 Fort Missoula Road
Missoula, MT 59804
Details
HOURS
Gates open from Memorial Day - Labor Day Walk-in: All Year, please keep gate area unblocked
RESERVATIONS
Group Reservations Required, Walk-Ins Welcome
SPECIAL DIRECTIONS
4.5 miles west of Lolo. Double-lane paved road along Lolo Creek.
SERVICES
Handicapped Accessible
Public Restroom
Unescorted Tour
See what's nearby
Filter:
Show All
Where To Stay
Things To Do
Food And Drink