Montana Matters
Protect Montana Moments
Montana is home to extraordinary experiences and moments that will leave you in awe. With over 147,000 miles to explore, our unspoiled beauty, wonderful wildlife and charming small towns deserve respect and thoughtfulness from visitors and residents alike. By following the guidelines below, you will help us preserve our great state and have a fantastic trip filled with unforgettable moments.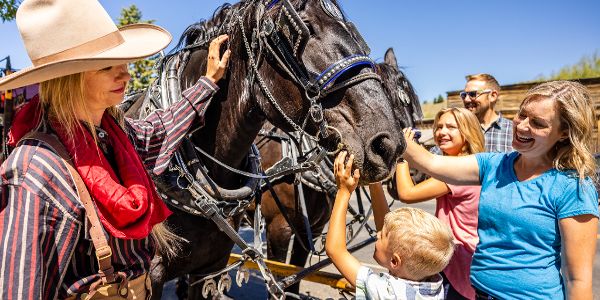 Know Before You Go
Before arriving, check the status of the place you'd like to visit. It's good to have a backup plan if your destination is closed or crowded. Consider adjusting the time of day you plan to explore. By arriving early, you may experience shorter lines and reduced crowds for a more enjoyable experience!
Practice Physical Distancing
Montana is the definition of wide-open spaces and there is plenty of room to explore without overcrowding. If you show up to a trail or parking lot that is packed, seek out different trails or other hidden gems. Be flexible and always have a backup plan.

Indoors or outdoors, be prepared to encounter others with different social distancing comfort levels. If you can, give other people as much space as possible. On trails, move over to let stock (horses and mules) pass, yield to other hikers and be respectful of other users.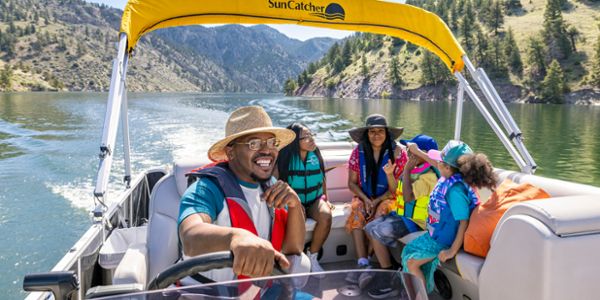 Plan Ahead
Check our local regulations for the latest safety measures. Facilities might be closed, so consider packing a lunch and bring essentials like extra water, food/snacks, bug spray and a first aid kit. In Montana, both weather and terrain can change quickly. We recommend packing clothing layers to add or remove as weather changes.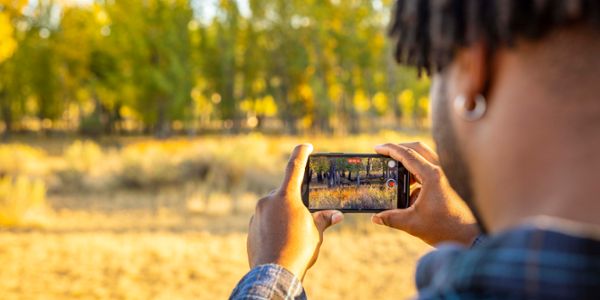 Play it Safe
Have fun, but know your limits. Take it slow and choose lower-risk activities to reduce the strain on search and rescue operations and health care resources.
One of the best parts about Montana is the wonderous wildlife that roams the land. Some things to remember when encountering wildlife:
Keep a safe distance. It's recommended to stay at least 25 yards away from elk or bison and 100 yards away from bear and moose.
Please don't feed the wildlife.
Bring your binoculars and utilize observation areas to view the wildlife.
Be Bear Aware. Keep your bear spray handy and know how to use it. Maintain a clean campsite and store food in bear-proof canisters or hang in between trees at an unreachable height for bears. Hike with friends and be sure to make noise (whistle, clap or sing) so bears and other wildlife know you are coming.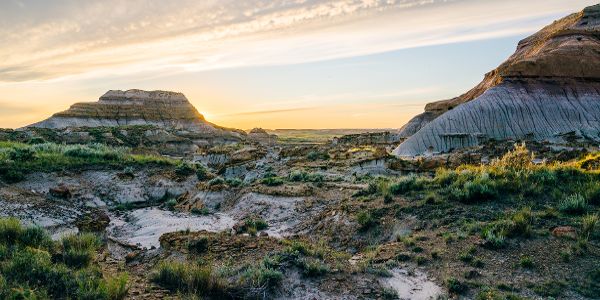 Leave No Trace
We want to make sure Montana's unspoiled nature stays intact. When recreating on public lands, be sure to take care of them by staying on trails. Take all trash with you when you leave, you pack it in and pack it out.
If you plan to camp while you're here, be sure to do so in an existing campsite or pick a site where vegetation is absent.
Be sure to properly put out your campfires. Montana is prone to wildland fires and we want to do our part to make sure wildland fires aren't human made.
Clean. Drain. Dry. Follow the protocols in place to protect our waterways from the introduction of invasive species. Learn more here.
We are home to two National Parks and 55 State Parks, take care when on these unspoiled treasures.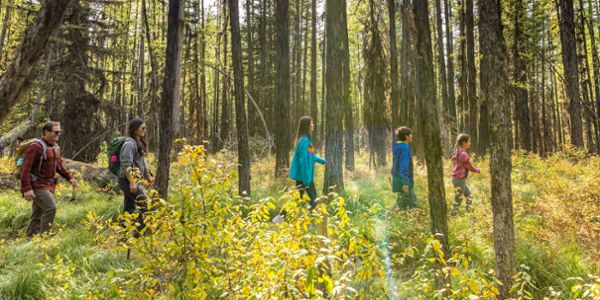 Build an Inclusive Outdoors
Being kind to nature isn't the only thing we care about in Montana. Please be kind to others and make sure they feel safe while exploring Montana no matter their age, identity or ability and welcome in the state. Be patient and mutually respectful of each other, everyone wants to enjoy Montana.
Remember to be respectful when traveling in Indian Country. Learn more here.