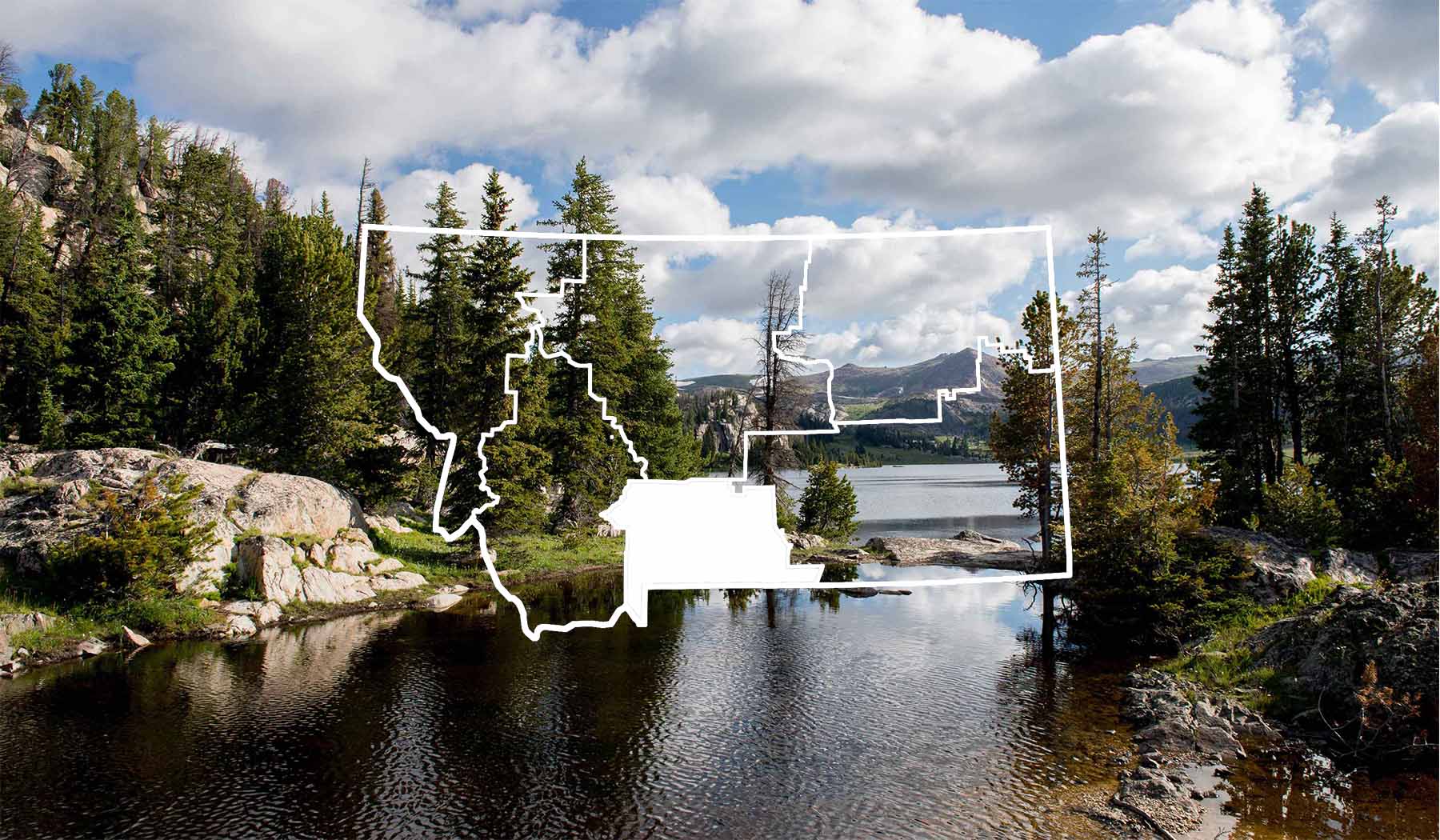 National Forest Cabin
Big Creek Cabin
Overview
Service & Activities
Overview
Service & Activities
About
Along the creekside of Big Creek sits the Livingston District's largest cabin. With its three bedrooms, living area, and kitchen, this cabin is only a mile or two from a trailhead that feeds numerous (3) trails and leads one into the Gallatin Range. The cabin is only a half mile from the Mountain Sky Guest Ranch, which frequently uses horses for its guest to explore the back country. The area is known for its wildlife of elk, bear, deer and moose. The cabin's location is the last building seen before traveling back into the headwaters of Big Creek. The numerous tributaries from Lewis, Cliff, Bark, and Mist Creeks feed into the Big Creek. One may hike over 10 miles and crest the Gallatin Divide or fish Elsie Lake. From the cabin's front porch, you can feel the sun's rays from the south as they dance over the grassy area which surrounds the cabin. From the back porch, one can access the kitchen quickly. The back door is only 50 feet from the creek, which offers good fishing. No tent camping, camp trailers, or RVs allowed. No liquid fueled (white gas) stoves or lanterns in cabin or on cabin porch. Check-in time is at 2:00pm the day of your reservation. Check-out time is by 12:00pm the day after your last reserved date. No bedding is provided. Remember to bring food, drinking water, flashlights, propane fuel canisters for lantern, toilet paper, soap, matches, newspaper to start fire, and other miscellaneous. camping gear. Combinations are changed at unscheduled intervals. It is the cabin renter's responsibility to call the Livingston Ranger District (406)222-1892 for the current combination 7 days prior to reservation date. Combination lock is on the back door of cabin. Combinations are changed at unscheduled intervals.
Contact
MAILING ADDRESS
5242 Highway 89 South
Livingston, MT 59047
SPECIAL DIRECTIONS
Big Creek Cabin is located southwest of Livingston in the Paradise Valley. To reach the cabin, drive south from Livingston on Highway 89 for approximately 30 miles to the Big Creek Road. Turn right (west) and follow the Big Creek Road for approximately 5 miles to the cabin. In the winter, the road is plowed to the Mountain Sky Guest Ranch. Cross-country skis, snowmobiles or snowshoes are required the last 1/2 mile. The elevation at the cabin is at 5,800 feet. Driving a Four Wheel Vehicle is recommended for access to the cabin, anytime.
See what's nearby
Filter:
Show All
Where To Stay
Things To Do
Food And Drink