Total Distance
900 miles
Recommended Length
4-5 Days
Experiences

Camping & Stargazing

Hiking

Road Trip

Indian Country
Trip Details
Explore Eastern Montana's fascinating badlands by day (including Montana's largest state park) and renowned dark skies by night. This trip also includes water recreation at Fort Peck Lake, plus museums and friendly small towns along the way. Optional add-on day exploring Little Bighorn Battlefield National Monument.
Day 1
Fort Peck Lake and Glasgow
Begin your journey in Billings and enjoy a scenic 4.25-hour drive to Fort Peck Lake. Stops along the way include the Musselshell Valley Historical Museum in Roundup and Garfield County Museum in Jordan. Enjoy fishing, boating and wildlife watching at Fort Peck Lake. You can also explore the town of Glasgow and the Valley County Pioneer Museum or Fort Peck Dam. Come evening time, set up camp at one of the lake's many campsites (reserve in advance) or rent a cabin at Fort Peck Marina (reserve in advance) and settle in for a night of stargazing.
Day 2
Makoshika State Park and Glendive
Start out with breakfast at the Fort Peck Marina (breakfast served Saturdays and Sundays) before the 2.5-hour drive to Glendive. Once in Glendive, visit the Frontier Gateway Museum for a fascinating look at the area's history, from fossils and American Indians to homesteaders, cattlemen and more. Enjoy lunch in Glendive at Gi Gi's Café, and then make your way to Makoshika State Park for badlands exploration and hiking on the Cap Rock Trail. Don't miss the visitor center and frisbee golf course. Back in Glendive grab artisan pizza and locally crafted beer at Yellowstone River Brewing Co. (closed Mondays and Tuesdays). Head back to the park and set up camp (reserve in advance) before a sublime night of stargazing. You can also overnight in Glendive, where you'll find multiple lodging options.
Day 3
Terry Badlands and Miles City
After breakfast in Glendive at Bloom Coffeehouse & Eatery, drive an hour to the Terry Badlands Overlook for panoramic views of the fascinating rock formations, and enjoy a hike—long or short—among the unique landscape. Grab dinner at one of the Southeast Montana Burger Trail stops—Roy Rodgers Bar Grill & Casino. When the sun goes down, enjoy the incredible star show. Drive an hour to Miles City for a nightcap at the historic Montana Bar and overnight in town at Miles City Hotel & Suites.
Day 4
Medicine Rocks State Park and Ekalaka
Wake up in Miles City and eat breakfast at Hole in the Wall Family Dining or The Farmhouse Cafe before the 2-hour drive to Ekalaka. Once in Ekalaka, visit the Carter County Museum's unique paleontology exhibits followed by lunch at Stompin' Grounds Coffee House. Next, backtrack to Medicine Rocks State Park for hiking and wildlife watching until the sun goes down and the stars come out. Camp below the mesmerizing starry night sky in Medicine Rocks State Park (reserve in advance) or stay in Ekalaka at Red River Inn and Suites. Dining options in Ekalaka include two stops on the Southeast Montana Burger Trail—Dawg House Pub and Wagon Wheel Café, but keep in mind you'll be stargazing late into the evening.
Day 5
Drive to Billings
Fill up on breakfast in Ekalaka at Wagon Wheel Café or Stompin' Grounds Coffee House before the 4-hour drive to Billings. Don't miss the Rosebud County Museum along the way. From there, make it a straight shot to Billings, or spend the day exploring Little Bighorn Battlefield National Monument.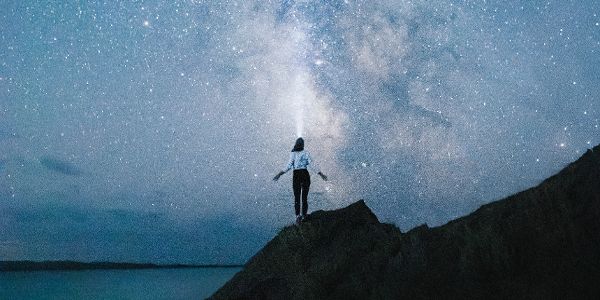 Stargazing 101
Use a night sky calculator to calculate the best time of night to check out the stars in your location. You can see a lot with the naked eye, so there's no need for a telescope or binoculars. We do recommend a handheld star chart, which allows you to see what stars are visible for that place and time. This is where a red-light flashlight comes in handy. You can also download a stargazing app, like SkyView, but it's not recommended, given that your eyes should be adjusted to the dark and not looking at a screen. Bring a chair and a blanket, and wear layers—Montana's nighttime temps are much cooler than daytime temps, even in the summer.